LAAVA High-Performance Compression Bib Shorts
Introducing a New Level of Compression in Cycling
EXPLORE LAAVA
Unconventional Performance Apparel for Unconventional People
The commitment you put in every day and the apparel that defines you while it happens.
READ MORE
Bundles
Our most popular bundles packed to save you money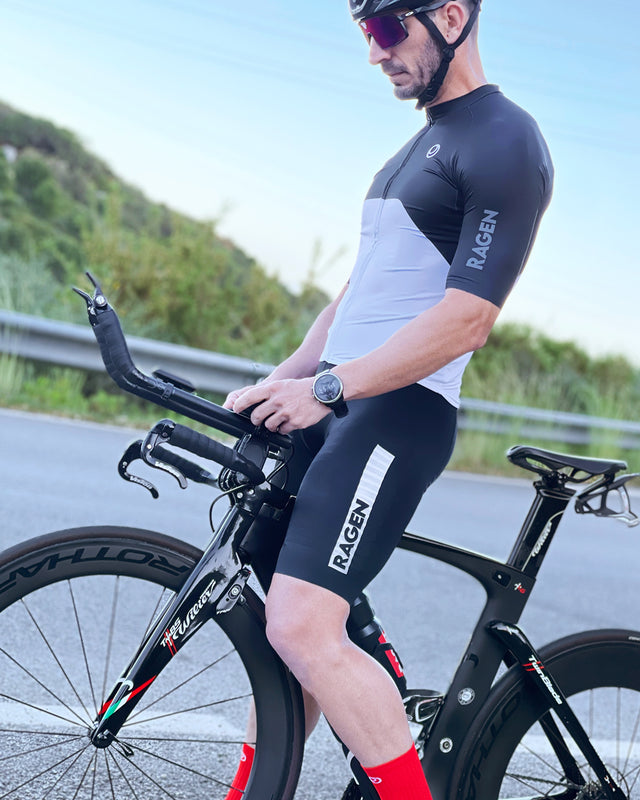 RAGEN (ra·gǝn) def.
RAGEN means different things to different people at different times but each moment counts. A shared understanding of what drives us to practice sport and the apparel we wear - elevating the experience, embracing the sweat. 
From the person who starts triathlon, cycling, and/or running regularly to the person closest to a professional due to their dedication, they share two characteristics: effort and commitment and what it brings to their lifestyle.
Located in the south of Spain, RAGEN aspires to integrate into the daily effort of people who are beginning an active lifestyle, of amateur and professional athletes in such a way that the sporting effort and its reflection in the lifestyle are RAGEN's DNA and its projection as a brand.
Those who dare to go one step further · We are performance