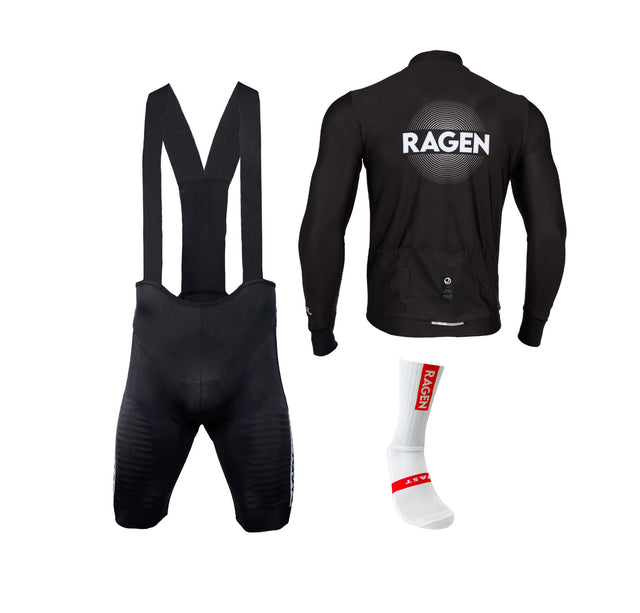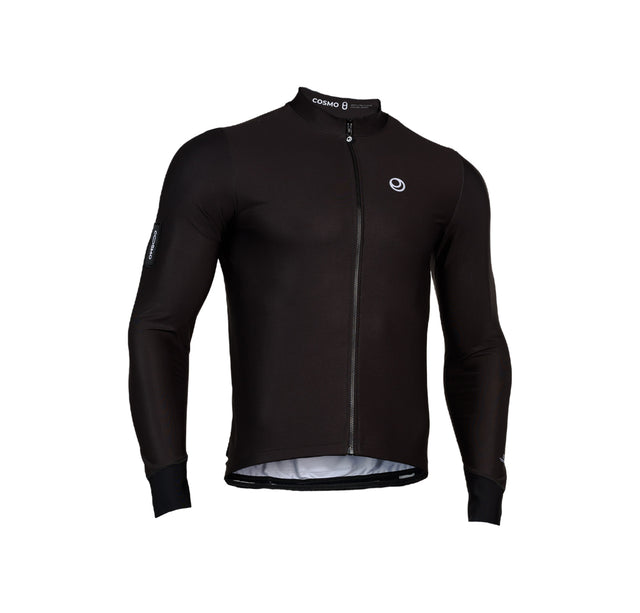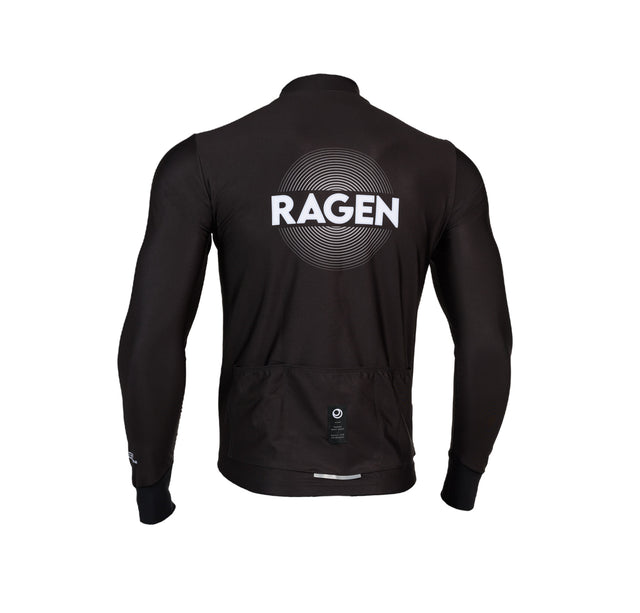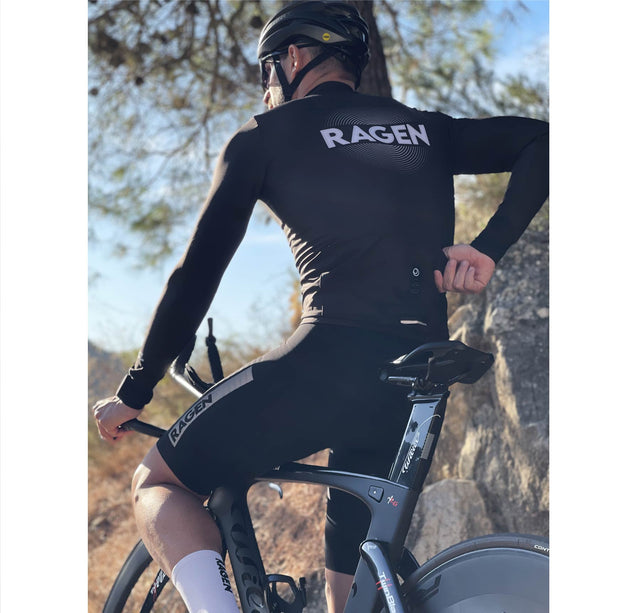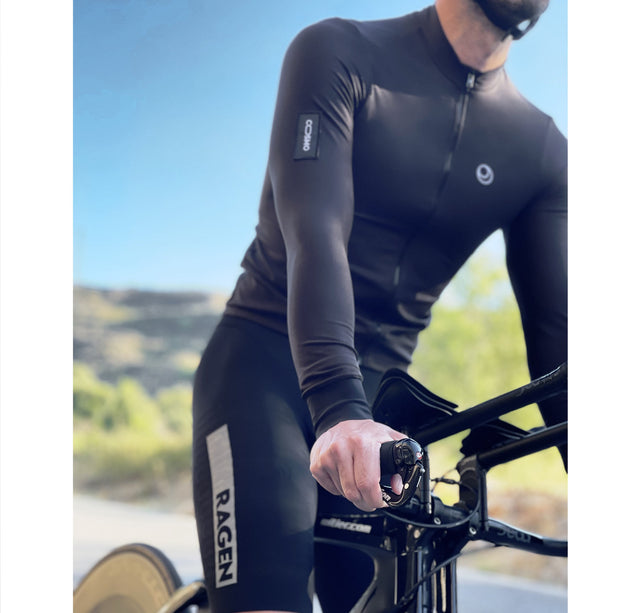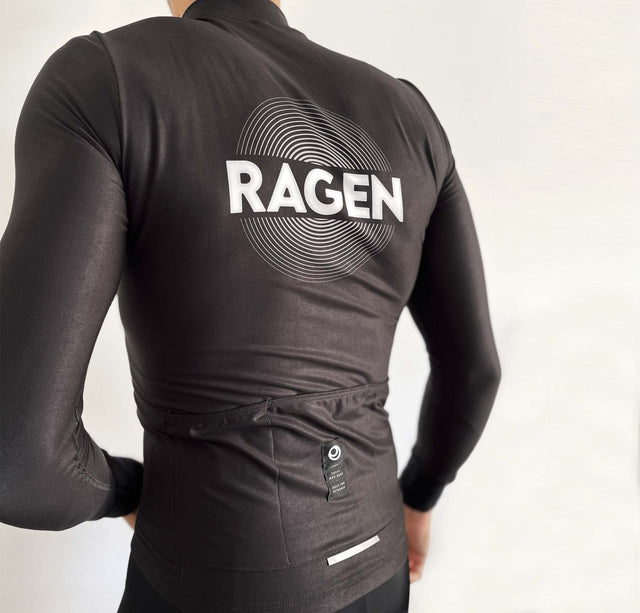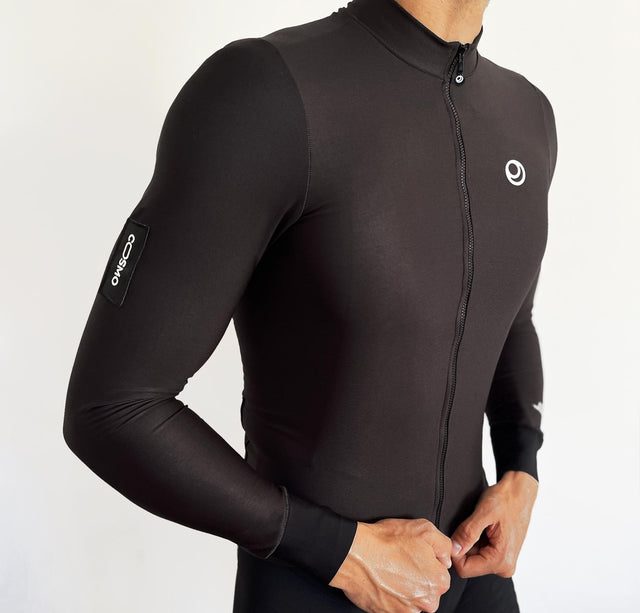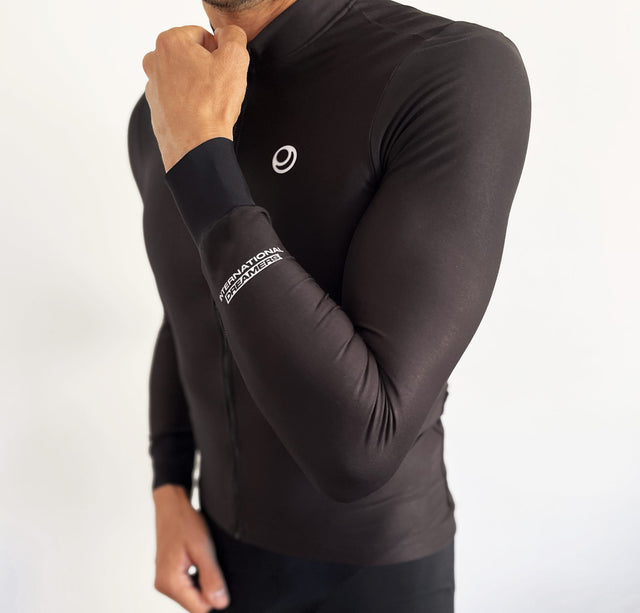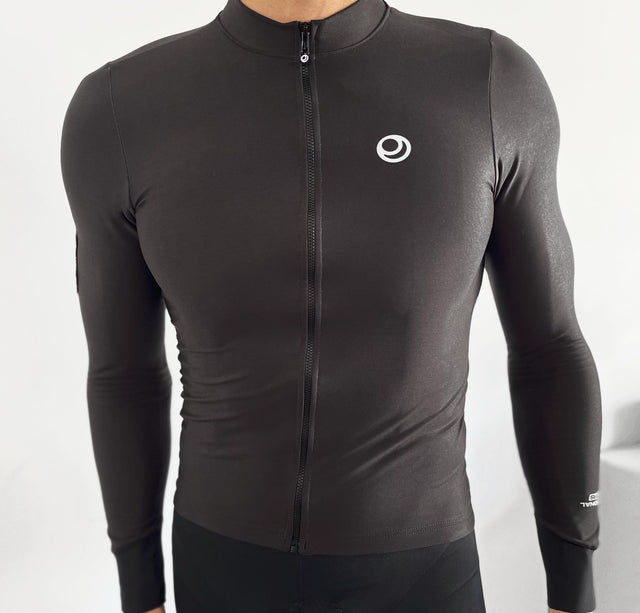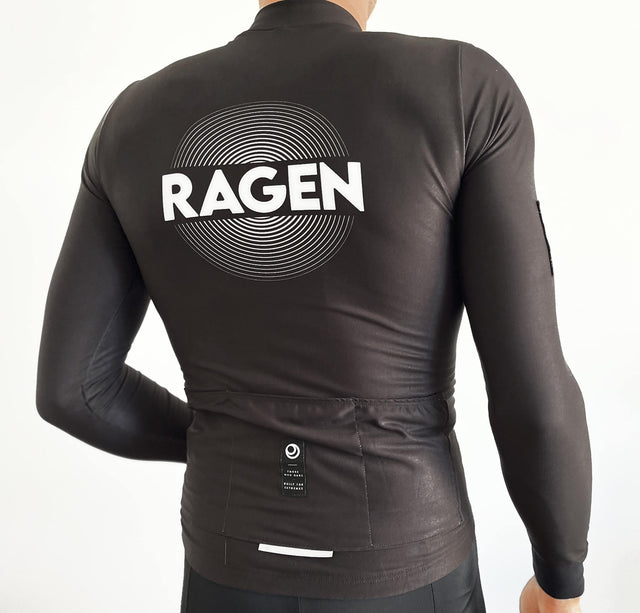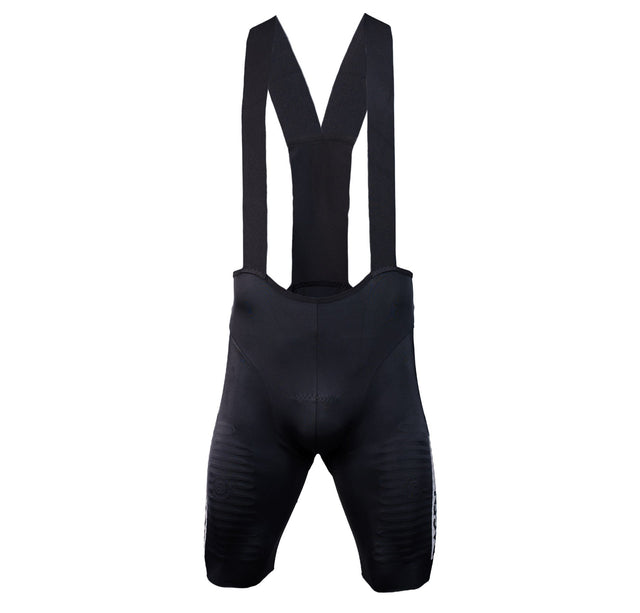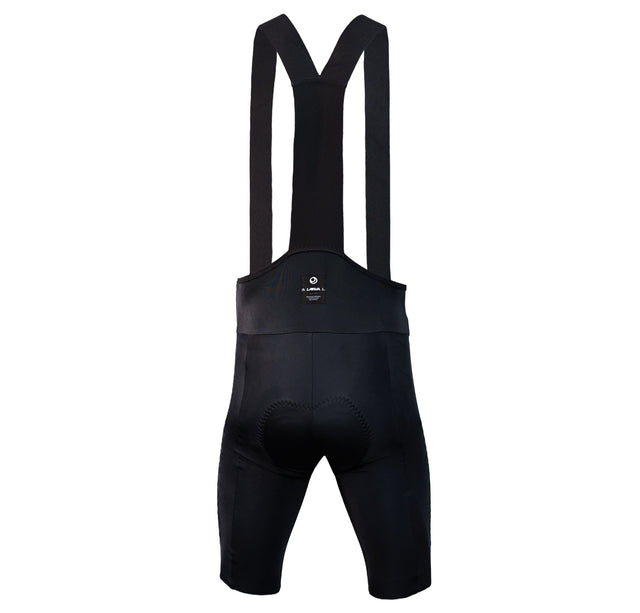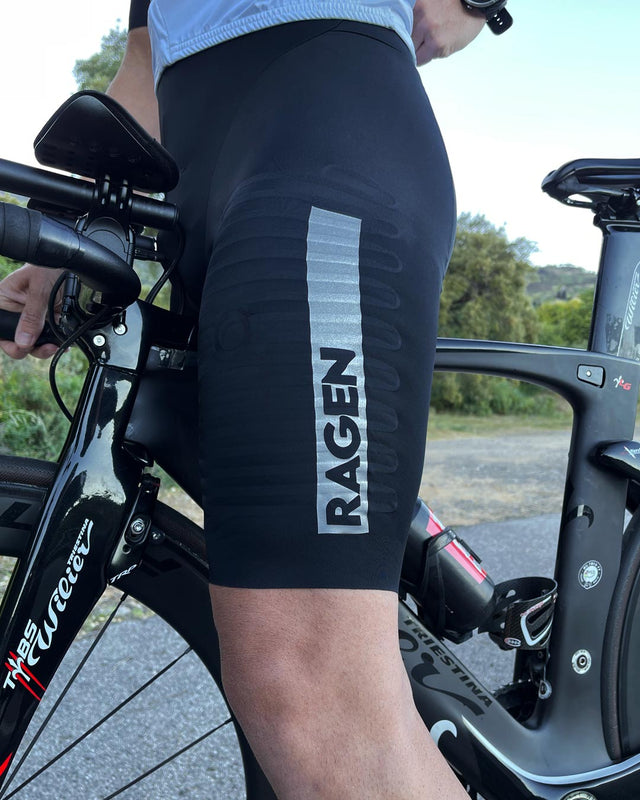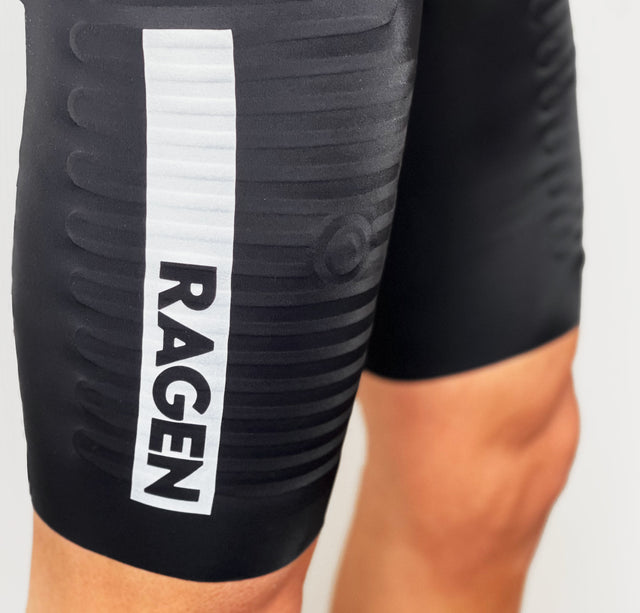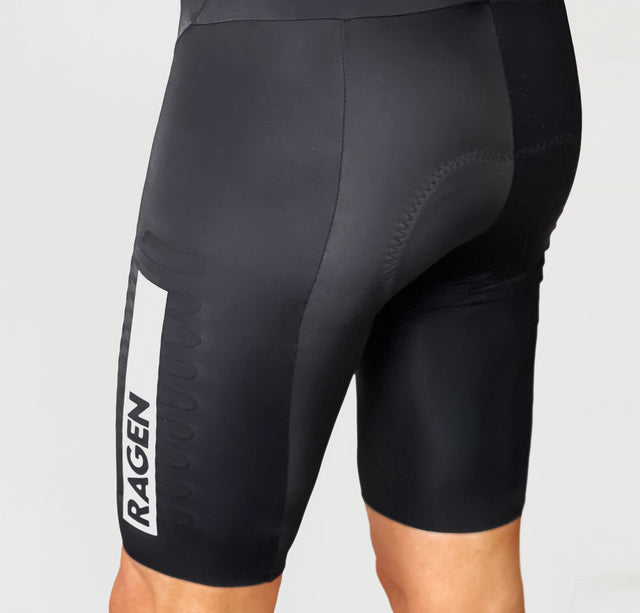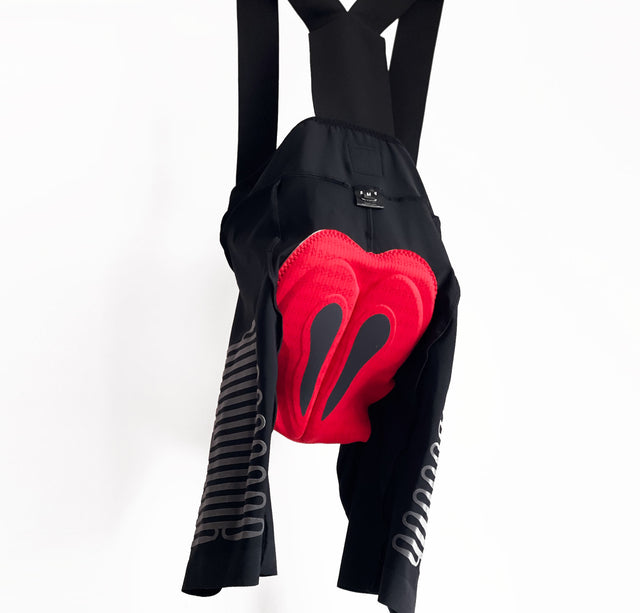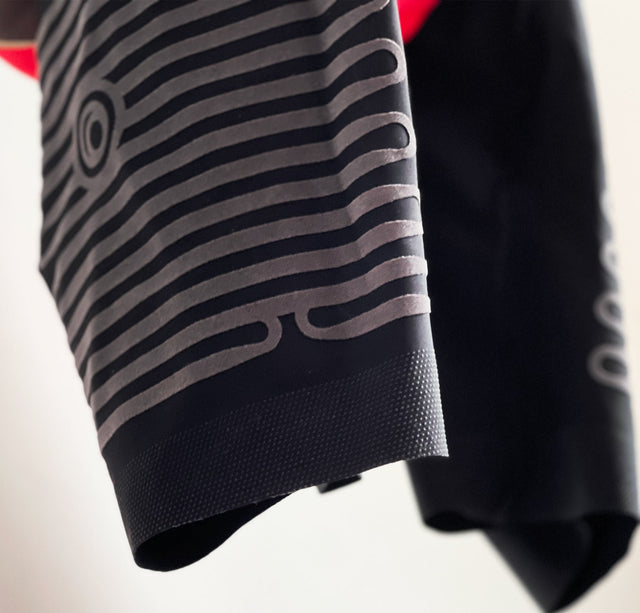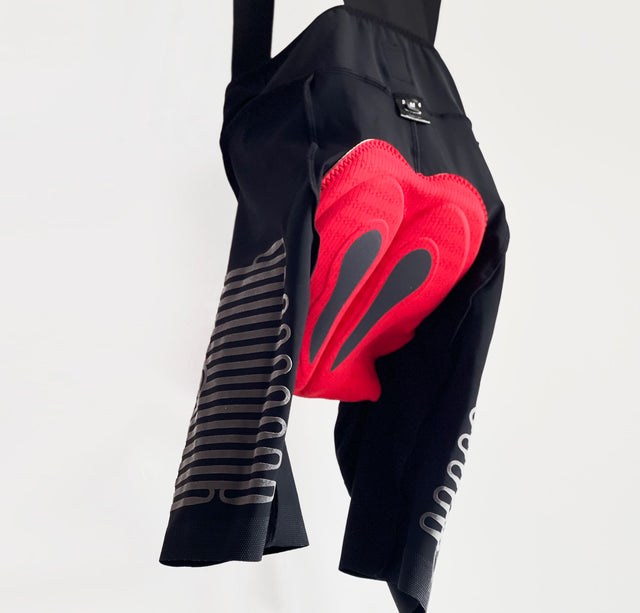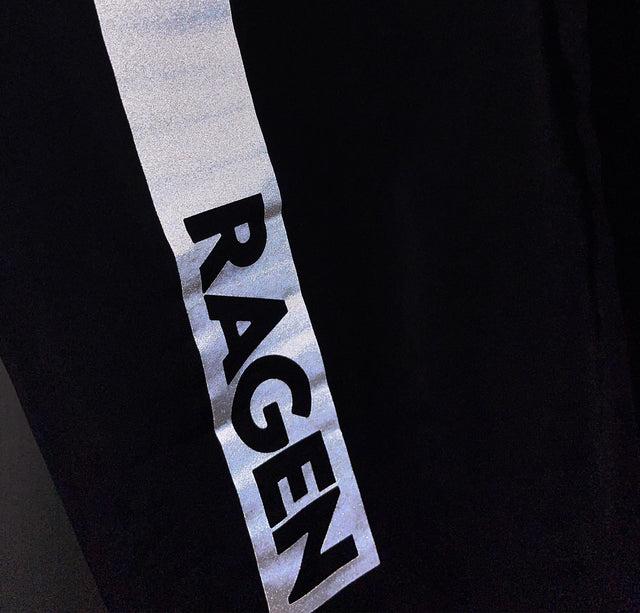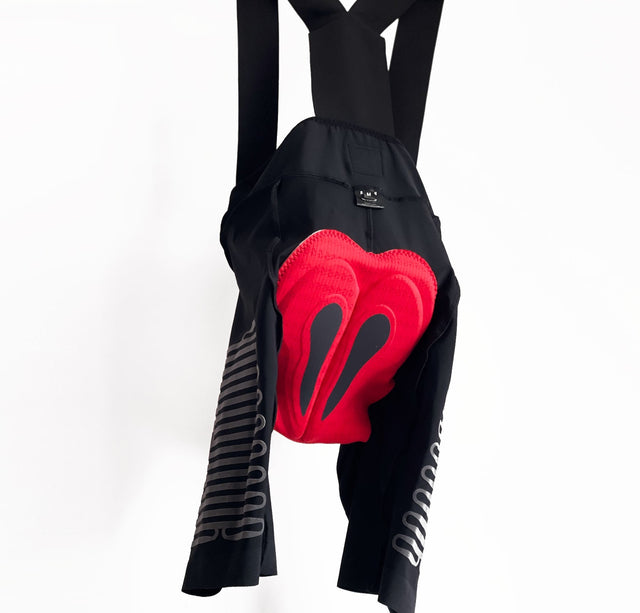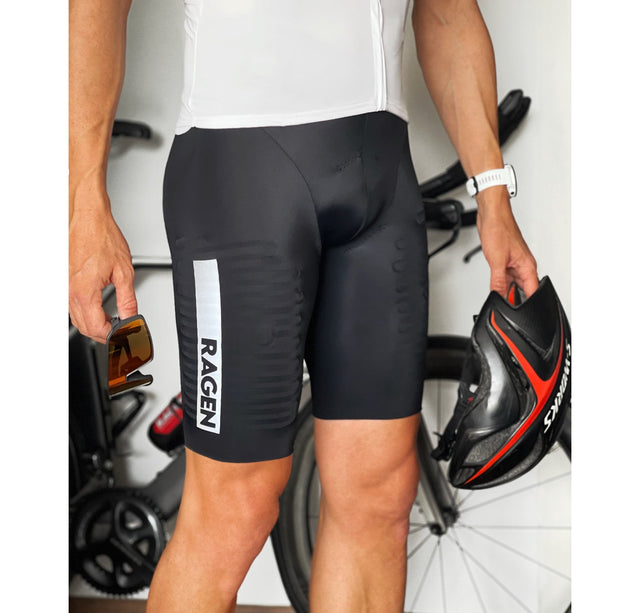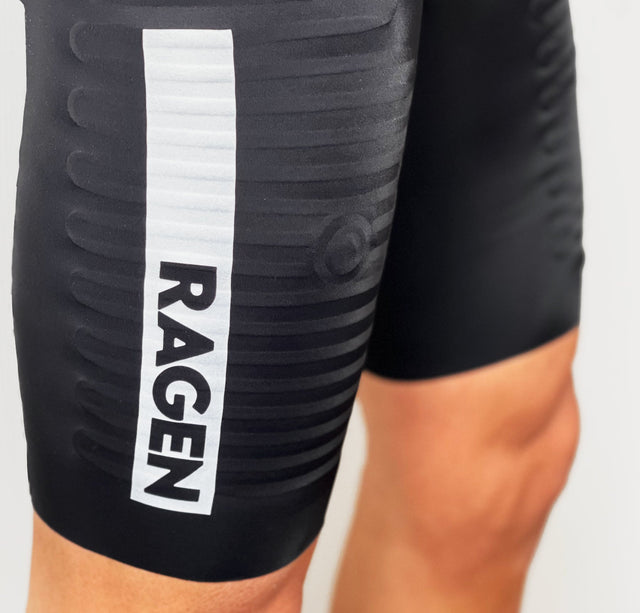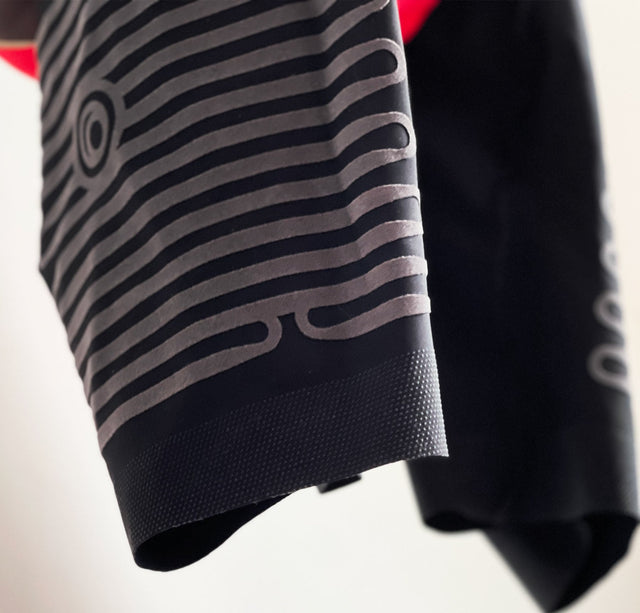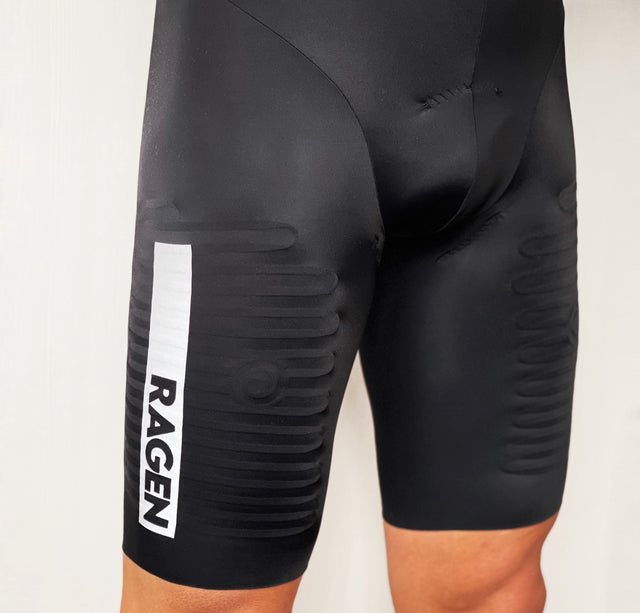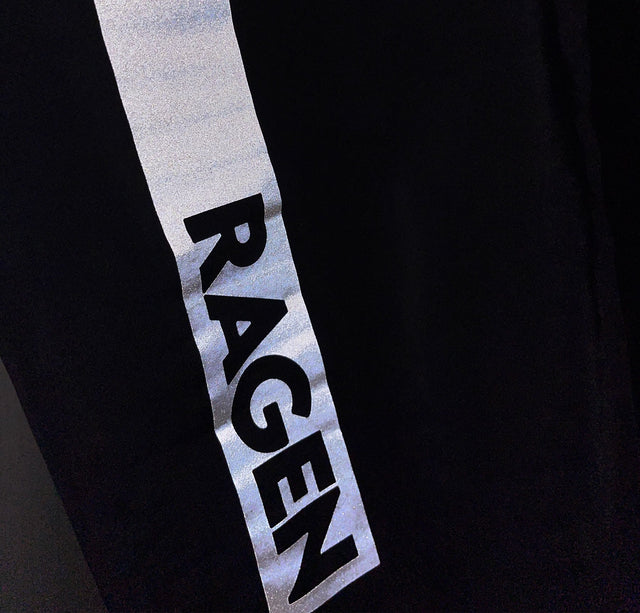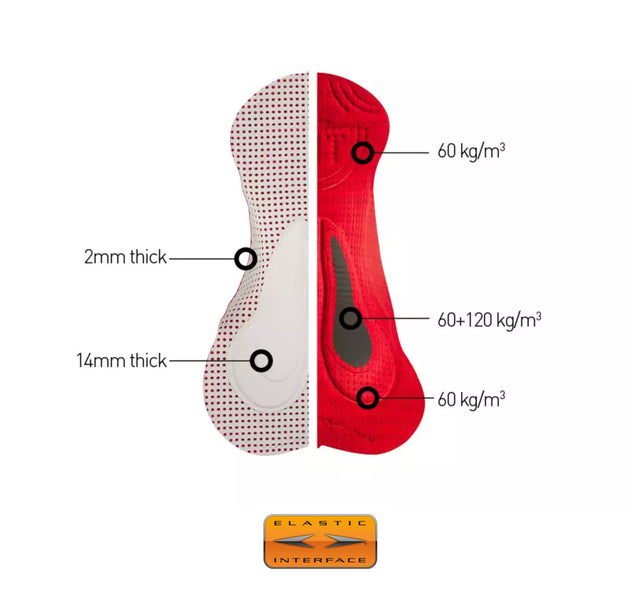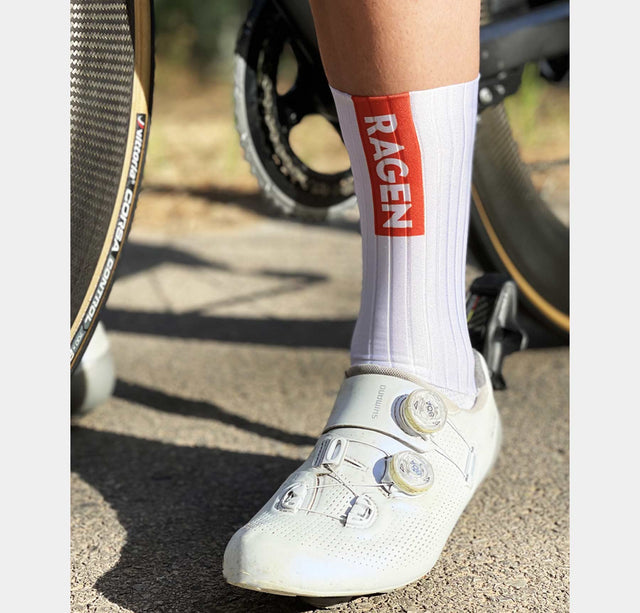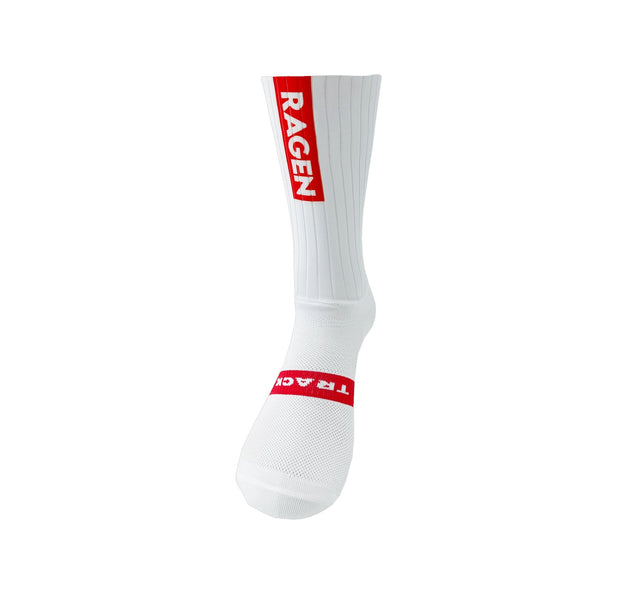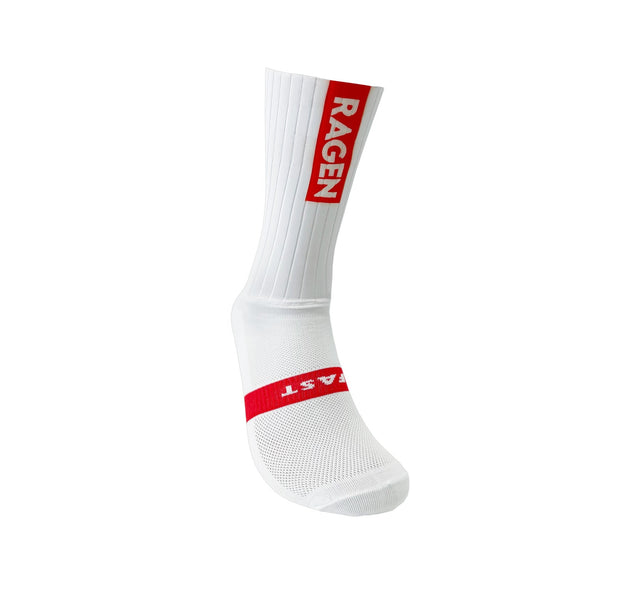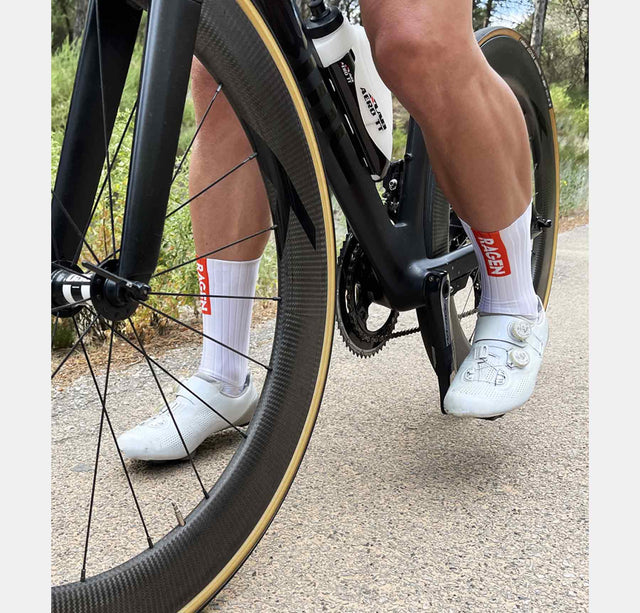 LAAVA Compression Bib Shorts + COSMO Aero LS Jersey + FAST-TRACK Bundle
Select COSMO Aero Long Sleeve Jersey
Select LAAVA High-Performance Compression Bib Shorts
Select FAST-TRACK Aero Performance Socks
The COSMO aero long-sleeved cycling jersey is specially designed for cyclists in search of a lightweight and form-fitting garment that hugs their body perfectly.
The COSMO aero long sleeve jersey is crafted from a slightly brushed fabric that provides just the right amount of warmth without feeling bulky. Thanks to its versatility and the ability to layer it with other suitable clothing, it becomes a go-to choice for cycling throughout spring, autumn and soft winter.
The one-piece body pattern ensures an impeccable fit and enhanced aerodynamics for all types of cycling activities, be it road cycling, mountain biking, or gravel riding. The elegant V-shaped cuffs made of brushed lycra offer additional support during rides.
With a recommended temperature range of 5 to 20°C, this jersey is equipped to keep you comfortable in various weather conditions. Made with high-quality materials, the main fabric used is Light Thermo Dry.
INTERNATIONAL DREAMERS - Get ready to elevate your cycling experience with this exceptional long-sleeved jersey designed to meet the needs of dedicated cyclists seeking both performance and style.

| Product details:
One-piece body pattern

Temperature range 5-

20°C

Remarkable fit, lightweight and breathability 

Quick-drying, 

excellent stretch, and tight-fitting fabric

Elasticated band-waist 

and 3 rear pockets

Made in Spain
--
The LAAVA High-Performance Compression Bib Shorts are a game-changer for cyclists who demand the highest level of performance from their gear.
Featuring AQCM (Advanced Quadriceps Compression Mapping) technology, providing a new level of compression that boosts performance, reduces soreness, and accelerates recovery. AQCM targets key muscle groups, promoting better blood flow, and reducing muscle fatigue for an unparalleled cycling experience.
Designed with optimal stretch, shape, and fit, the LAAVA Compression Bib Shorts are engineered to hug your body perfectly, providing you with an unbeatable level of support and comfort. Featuring just one seam per leg, which ensures a smooth, comfortable fit that won't chafe or irritate your skin.
The LAAVA Compression Bib Shorts also come with high visibility reflective logos, keeping you safe during low-light conditions by enhancing your visibility.
To further enhance your comfort, the LAAVA Compression Bib Shorts feature an ergonomically engineered chamois by Elastic Interlace with seam reduction for better freedom of movement and adjustability. Focus on your ride without worrying about any discomfort.
The perfect investment for any athlete looking to take their performance to the next level. These bib shorts provide you with an unbeatable level of compression, support, and comfort, helping you to achieve your best performance without any distractions.
| Product details:
Use: Road/MTB/Triathlon

AQCM (Advanced Quadriceps Compression Mapping)
One seam per leg
Optimal stretch, shape, and a

erodynamic 

fit
High visibility reflective logos in both sides panels for road visibility
Ergonomically engineered chamois by Elastic Interlace with seam reduction 
Fabrics: 80% Polyamide / 20% Elastane

Pad fabric: EIT Carbonium Flash

 

+ Max 

and Oeko-Tek Standard100 Certified

FAST-TRACK Aero Performance Socks are created to be fast. With a Lycra top with aerodynamic ridges, the 'Fast Track' Aero Socks are made in high-performance quality giving less air resistance than other materials.
Cycling is about speed and being faster, that's why our aero socks are constructed to cut through the wind and they are perfect for your time trial cycling.
| Product details:
Top: High-Speed Lycra fabric

Composition:

 

85% Polyester / 10% Polyamide / 5% Elastane

Height: 18cm

Breathable mesh, high-wicking and breathable

Upper part with double anti-slip preventing sagging

Friction-free comfort
Size Chart
LAAVA High-Performance Compression Bibs Shorts
Measures

S

M

L

XL

Chest




 

(cm)

88-94

94-100

100-106

106-112

Waist 

(cm)

74-80

80-86

86-94

94-104

Weight (kg)

56-65

62-72

69-80

77-89

Height




 

(cm)

162-172

168-178

175-185

180-190


COSMO Aero Long Sleeve Jersey
| Measure in cms. | XS | S | M | L | XL | 2XL |
| --- | --- | --- | --- | --- | --- | --- |
| Chest | 90-93 | 94-97 | 98-101 | 102-105 | 106-109 | 110-113 |
| Waist | 76-79 | 80-83 | 84-87 | 88-91 | 92-95 | 96-99 |
| Hip | 92-95 | 96-99 | 100-103 | 104-107 | 108-111 | 112-115 |
Shipping & Returns
Worldwide shipping and easy returns policy:
FREE SHIPPING from 85€* (conditions apply)
Orders before 11:00 CET will be shipped the same day. 
GOGREEN carbon-neutral shipping option available.
Worldwide shipping - Let us know if the destination country is not listed before placing your order, so we can help you.
All shipping estimated delivery times and rates are here.
Care Instructions
Preferably hand wash or machine wash cold with similar colors.
Wash inside out.
Do not bleach.
Do not tumble dry.
Do not iron. 
Do not use a softener. 
Do not dry clean.
Do not soak.
Hang to dry.
Protect and preserve your apparel, taking care of the environment at the same time, using our Ragen Microfiber-catching-washing bag.